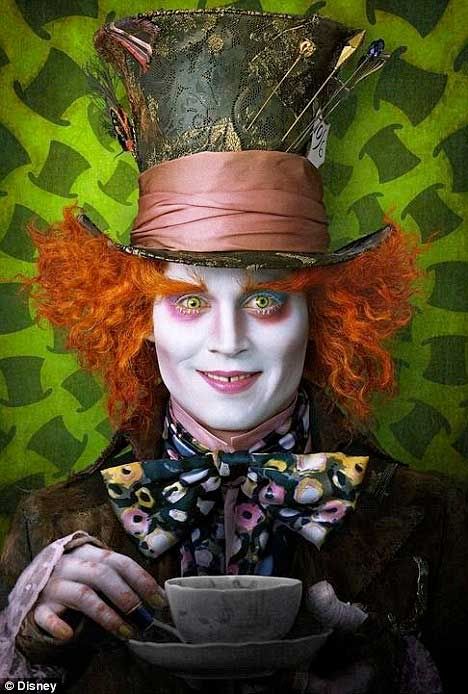 Okay, who else is super-excited to see
Alice in Wonderland
like me?! I feel like I have been waiting for this movie to come out forever and finally it is here! This movie has Anne Hathaway as The White Queen, Helena Bonham Carter as The Red Queen, and of course Johnny Depp as the Mad Hatter.
This Friday (March 5th) it will be in theatres and I am going to definately be there. It just so happens that Phil will be in town and so will my best friend,
Adam
! So I am going to drag them along. I actually might not have to force Phil to go to this movie. He and I have talked about it before and it seems he may actually be interested. There are few movies Phil and I have watched together that a) he hasn't fallen asleep halfway through, and b) we both enjoyed. The movies I talk about are The Incredible Hulk and The Hangover.
Sidenote:
Do you know why the Mad Hatter was mad? It was because of mercury poisoning. Hat makers used mercury to make the felt used for the hats. Now ya know! I learned this tidbit of info during my board review class when I was supposed to be learned dental hygiene stuff...