While at home last week, during my one day of actual rest, I watched the entire season of Project Runway on my TiVo up until the present. I
love
that show but for some reason don't bother to catch it when it actually comes on tv. That is why I
love
my TiVo! Hopefully I'll soon be making my own money and will be able to have one when I get my new place.
TUESDAY, APRIL 13th - The new season of GLEE begins! This show is awesome and takes me back to my short-lived days of being in show choir [band]. Total band geek here, geeky enough to be in the show choir band! haha I love musicals anyway, plus I love acapella music and tv shows, so why not love this one?!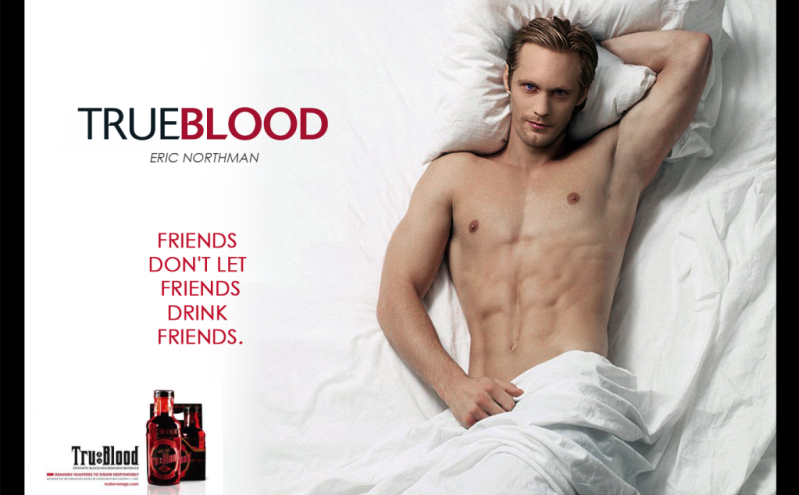 SUNDAY JUNE 13th - TRUE BLOOD Season 3! Oh. My. Goodness. I simply cannot wait until this comes back on. I just bought the most recent book to come out in paperback that has to do with this show, so I'll probably read it (and maybe reread some of the ones that came before it) soon to get me even more pumped up for the show! I'll do this but I try to take the book and television show as two separate stories because many things are changed. This is one of the few times I can do this cause I love them both so much! P.S. I'm not much for blondes, I'm more for the dark-haired guys, but I guess that is different with vampires cause I am totally for Eric! Anyone else with me there?
And finally, I've decided to give up on American Idol this season. I'm really not all that impressed and have lost interest. The only person I think should win is Crystal Bowersox, and if anyone else does I don't really care all that much anymore. I used to like Andrew Garcia a lot but he keeps going downhill. Maybe I'll just watch the finale.